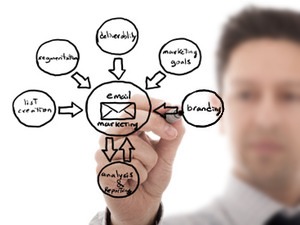 A viewer when attracted by a website to make an inquiry or express an interest in purchasing your products and/or services is considered a lead. We considered this kind of a website as a lead generation website. Lead Generation websites are a medium of getting new business. Rather than sitting at a trade show table for hours, or setting up a display in hopes that targeted consumers will complete a form, you can have leads generated and get the leads' contact details sent to your inbox using the power of web.
Just imagine, by spending a minimal amount on a website your are getting number of hot leads in your inbox every day instead of spending huge amount on direct marketing methods. Most leads generated through a website can be considered pre-qualified as the prospect is already interested in your product/service. This means that your website generated leads have a higher conversion ratio than leads generated through other media.
So don't waste your valuable time, just approach us. We are here right away to help you.
For more detail about our lead generation website design package.